At TRYNDI we are proud to provide our customers with the world's most premium handmade jewelry combined with unmatched customer service and fast shipping from the USA. You are now family.
WHY TRYNDI?
We stand behind the exceptional quality of our Jewelry with our lifetime guarantee. Just send back your defective jewelry and we will repair or replace it at no cost.
Shop risk free with our customer friendly return policy that includes free shipping and 30-day free returns.
Every TRYNDI Jewelry is adorned with genuine Swarovski crystals, so you can enjoy their unparalleled brilliance and diamond-like sparkling
beauty.
We craft our jewelry from premium alloys which are then fully plated
with precious rhodium. Our Lifetime guarantee ensures that your TRYNDI
jewelry keep sparkling forever!
Your loving gift arrives in our exquisite LED jewelry gift box,
enhancing the entire experience with Bright LED light making your gift
unforgettable.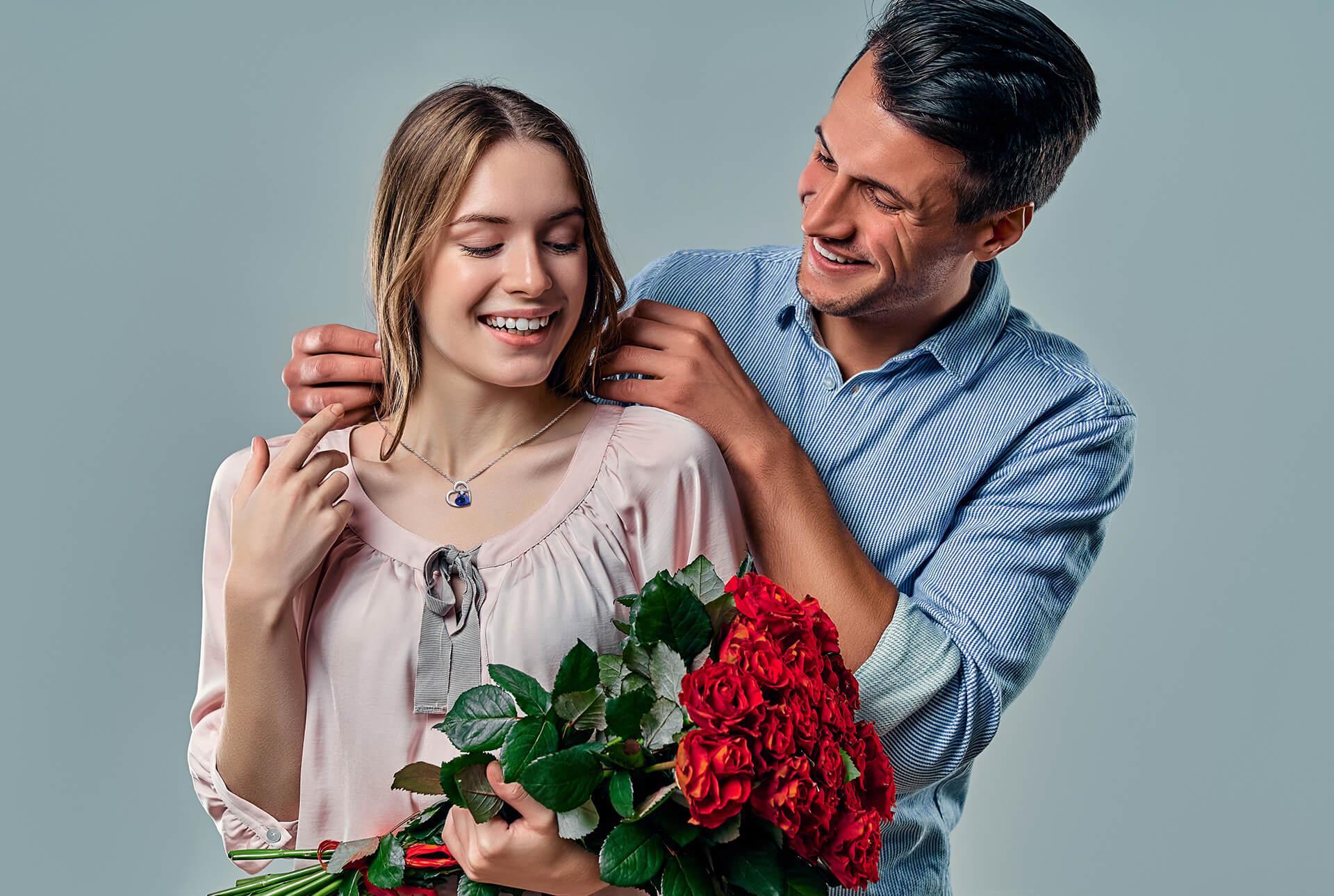 SWEET
GIFT OF A LIFETIME
Choose the gift of a lifetime with our bespoke Swarovski crystal jewelry collection.
SHOP NOW
★★★★★

Verified purchase.
It is everything and more than I anticipated. My wife loves it. I gave it to her for our 45th Wedding Anniversary last night, December 27th. The Tryndi beautiful and lighted box made it even more exquisite.

Jeffrey C.
★★★★★

Verified purchase.

This is my friend Debbie (on right) wearing the necklace. She befriended me 5 years ago when I moved to Tallahassee FL, and we talk almost daily. She's the type who would be there for you no matter what. She loved her Tryndi necklace.
Donna B.

Donna B.
★★★★★

Verified purchase.
I bought a necklace from Tryndi Store. It was the best price around. The necklace arrived in the two days they promised. I would definitely purchase from them again

Mary N.
★★★★★

Verified purchase.
A terrific experience from order to tracking. Quick delivery, excellent quality for the price. Bought the gift for my 21 year old granddaughter, and she has received numerous compliments. SO VERY SATISFIED...Thank you Tryndi Keep up the good service!

Lynn Bradley
★★★★★

Verified purchase.
My wife absolutely loved it !!!! Go Tryndi.

Richard S.
★★★★★

Verified purchase.
My wife loved ❤ everything about it, the box the quote and the pendant most of all. Awesome Tryndi store.

Santiago R.